PRESS QUOTES
"Easy as Pie is a well-known cliche, but as the culinary challenged know well, pie isn't always so easy. But, man, it's good when it turns out. Easy as Pie turns out, rest assured. As usual Dave's songwriting is spot on and he works hard putting each song in a appropriate and distinctive setting. This time out, though, there's a special treat: a collaborator, Kristi Davis, whose voice blends with Dave's almost uncannily. Check out "Arms Around You, Too" for a great example of the vocal work. Try the small band swing instrumentation of "Daily Grind" or the dobro on the title track for great examples of effective music settings. At seven songs, the disc leaves the listener hungering for more. But that'd be fattening."
— WNMC, Traverse City
"Lush, folk-inspired harmonies intertwined with acoustic anthems, fireside singalongs and peppy get-up-and-go tunes."
– By Lori Stratton – September 10, 2018 – Current Magazine
Read the full article on eCurrent!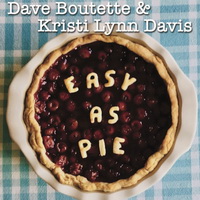 The seven-song disc combines Dave's celebrated songwriting with Kristi's great harmonies, creating an easy, charming, and inspiring experience for the listener.
Some of Ann Arbor's favorite musicians are featured in the collection, including horn player Ross Huff of the Macpodz, bassist John Sperendi and keyboardist Neil Donato of the Flying Latini Brothers, guitarist Dave Keeney of Hoodang, and nationally recognized saxophonist Mark Maxwell.
"Dave Boutette has strummed his way into the ears – and hearts – of people in these parts for decades, playing his unique melodies and telling stories through his music as only he can – in an engaging, enlightening and always fun style that has served him well."
— Sunday Feature : WeLoveDexter.com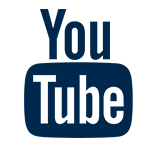 Finally after years of kind-hearted fans posting Dave videos to YouTube with incredibly varying degrees of quality, Boutette has taken the plunge and started his own YouTube channel simply called Dave Boutette. Look for new videos each week including new songs, old favorites, special guests, quick tutorials, and the occasional confession. Be sure to subscribe so you won't miss a single exciting entry. Look closely and you may also see some of Dave's favorite shirts!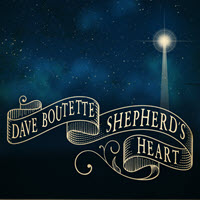 This just out! Dave has just emerged from the studio with a new recording for the Holidays. The song, now titled "Shepherd's Heart", is a freshly up-dated version of a sweet tune Dave penned a couple years ago under the title "The Boy with the Shepherd's Heart". Pick up this latest version for a lift in your Holiday Spirit, and be sure to recommend it to anyone in need of a bit of peace during this somewhat crazy season. Thanks!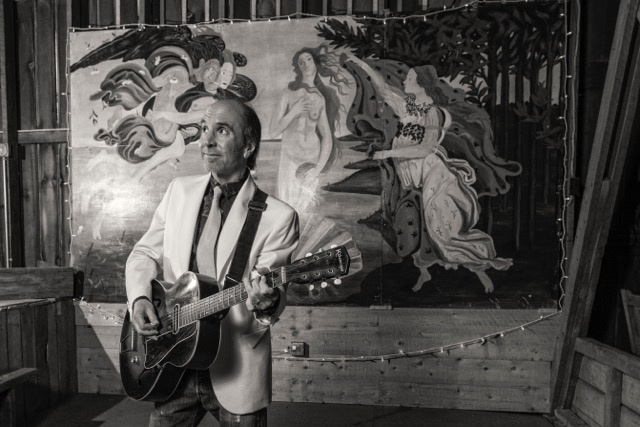 The real deal…..I know folks use that line all the time but he truly is 'the real deal'. He's the kindest man you'll ever meet. He sings these way cool tunes. Been listening to his latest recording this past week and its full of little gems, personal insights and lots of love. He's a personality that is just unstoppable. You'll never find a more positive force on this planet. You gotta love 'em.
— The Nor-East'r Music & Art Festival

"Dave Boutette fuses a sort of classic folk feel ala Woody Guthrie or early Dylan with kisses of modern alt folk edginess and a touch of crooner blues. The result is unique and refreshing, with music that lets you pay attention to the wonderful stories while experiencing them in subtly non traditional singer/songwriter fashions. You can also think of Tom Waits without the gruff voice. Songs like "Waltz For Smelt," "Dime In Hand" and "New Parade" cast perspective on his talents. Music that is catchy, honest and enjoyable as well as being skillfully crafted."
– Music Morsels
"With all the fun, it would be easy to miss that Boutette's carefully distilled lyrics sparkle with a subtle, beautiful brilliance."
– Ann Arbor Current
"He is the real deal"
– Michigan Folk Live
REVIEWS
Easy As Pie (WNMC, Traverse City Review)
"Easy as Pie is a well-known cliche, but as the culinary challenged know well, pie isn't always so easy. But, man, it's good when it turns out. Easy as Pie turns out, rest assured. As usual Dave's songwriting is spot on and he works hard putting each song in a appropriate and distinctive setting. This time out, though, there's a special treat: a collaborator, Kristi Davis, whose voice blends with Dave's almost uncannily. Check out "Arms Around You, Too" for a great example of the vocal work. Try the small band swing instrumentation of "Daily Grind" or the dobro on the title track for great examples of effective music settings. At seven songs, the disc leaves the listener hungering for more. But that'd be fattening."
— WNMC, Traverse City