You're at DAVE & KRISTI's Place
Subscribe to Dave & Kristi's Newsletter
Get the scoop on events, recordings, products and more!
"Year after year Dave Boutette continues to to write exceedingly well crafted songs. His melodies flow easefully over his chord structures, while his lyrics conjure up vivid images and tell amazing stories. Dave's music is now further enhanced by the harmony singing of Kristi Davis. Their two voices blend together flawlessly. On their new recording, Dave and Kristi are backed up by a super-tight band. This album is a gem!"
— Peter Madcat Ruth, Grammy Award winning harmonica player and all around champion human
NEW Dave & Kristi on YouTube!
KRISTI'S BOOK "Long Legs and Tall Tales"
"Dave Boutette and Kristi Davis make beautiful music together. Charming is the word that keeps coming to me.  It's a crazy world right now, but listening to Dave and Kristi will make you forget that for an album length and we all could use that right now." 
— John Bommarito, Host of Acoustic Alternatives
Songcraft and Harmony: Married
Southeast Michigan natives Dave Boutette & Kristi Lynn Davis have found the magic that happens when two voices share a melody. Kristi's natural gift for harmony has instantly brought new life to Dave's celebrated catalog of songs, as is evidenced on their releases Easy as Pie (2018) and Seven Stars Around the Moon (2020).
Dave & Kristi's music is a blend of many schools of American roots and popular music including folk, blues, swing, and old time country. The lyrics testify to the power of true love, rebirth, coffee, and even migrating fish.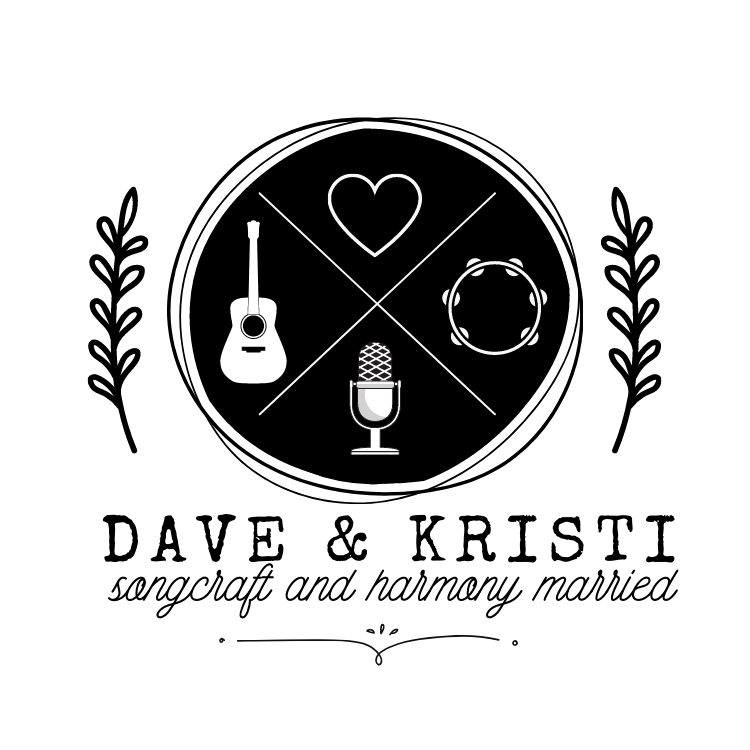 "Much needed cheer to the challenging times we're facing."
— Bill Keith, Trinity House Theatre
"Lush, folk-inspired harmonies intertwined with acoustic anthems, fireside singalongs and peppy get-up-and-go tunes."
— Current Magazine
"Irrepressible verve and joy."
— Daniel Bracken, Songwriter/Media Producer
Close and comforting, Kristi's voice slips in beside Dave's, creating a smooth and easy pairing. In addition their performances have been augmented by her charming stage presence and quick wit.
Together Dave and Kristi have performed at music festivals, listening rooms, and brewpubs from the Porcupine Mountains in Michigan's Upper Peninsula all the way down to Oberlin, Ohio.
A Little Dave Info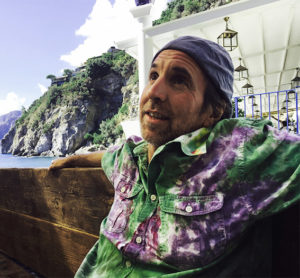 Whether knocking out a set of saloon songs at a Michigan watering hole, or settling back for an evening of singing at a fire ring afterward, Dave Boutette will hold listeners as long as they keep the lights on or until the rain starts. Stories, advice, observations, or raffles are as apt to appear during a performance as are his songs. If you get the chance, stand next to Dave. Besides feeling taller than you actually are, you may start to see some things in an entirely new light.
Before stepping out on his own, Boutette spent ten years with the Detroit-based alterna-rock bar kings The Junk Monkeys. The band toured the nation relentlessly sharing bills with such acts as The Goo Goo Dolls and Hootie and the Blowfish, while recording under the Warner Bros./Metal Blade label from 1990-93.
A Little Kristi Info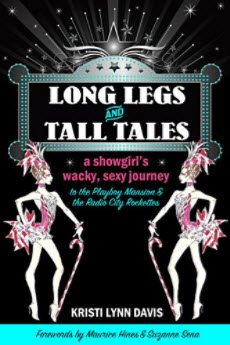 Before teaming up with Dave, Kristi Lynn Davis logged in about 1,200 performances and 240,000 kicks as a Radio City Rockette. She also sailed the globe as a singer-dancer on luxurious cruise ships and worked in musical theatre productions with showbiz icons Susan Anton, Buddy Ebsen, Maurice Hines, Jack Jones, Paige O'Hara, Juliet Prowse, Rip Taylor, and others.
Kristi's had so many adventures in show business, she had to write a book to keep them all straight. Her award-winning comic memoir is titled Long Legs and Tall Tales, and folks of all ages are loving it.
"I love this book! A must read!"
– Paige O'Hara, Broadway star, voice of Belle in Disney's Beauty and the Beast